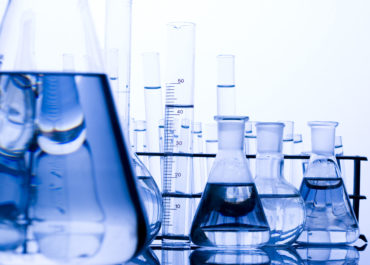 Analytik Jena AG sold its stake in AJ Blomesystem GmbH, Jena, to Cologne-based GUS Holding GmbH in June 2017. AJ Blomesystem GmbH specialises in developing, implementing and updating tailored laboratory information and management systems. Several laboratories rely on these LIMS systems as the backbone of their data management systems. Laboratories use this software to manage their testing processes and record, evaluate and present data from analyses. LIMS systems improve the efficiency of analysis processes and store data in a secure format which is easy to access. AJ Blomesystem's main products are LabBase®, readyLIMS® and ENMOhydro®. The company was established as Karl Blome KG in 1981 by LIMS pioneer Karl Blome. The company was acquired by Analytik Jena AG in 2001. Analytik Jena AG made a strategic decision to find a new partner for AJ Blomesystem.
GUS Holding GmbH is a leading provider of ERP software for the pharmaceutical, chemical, cosmetics and food sectors. The acquisition of AJ Blomesystem improved the GUS Group's position in the LIMS field. The GUS Group was established in 1980 and has 150 employees at sites in Cologne, Hamburg and Munich. Gus Holding GmbH's biggest shareholder is a fund operated by Elvaston Capital Management GmbH.
Analytik Jena AG turned to VENTRADA Corporate Finance GmbH to prepare the transaction, approach the right people and manage negotiations all the way through to the end of the process. VENTRADA performed a detailed company analysis, calculated an indicative price, prepared the investment memorandum, contacted LIMS companies across the world and coordinated negotiations. The transaction was finalised within 8 months.